Rev. Todd Felkel
Senior Pastor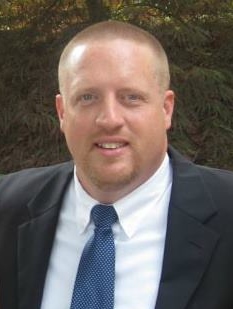 I was born July 4, 1972 in Orangeburg, SC where I grew up in a rural community called Four Holes. I became a follower of Christ at age 10. When I was 16 I surrendered to God's call on my life to be a preacher. In 1994 I graduated from Gardner-Webb University where I played football and met my beautiful wife Kristi. She is a labor and delivery nurse at The Women's Hospital in Greensboro. God has blessed us with three wonderful daughters. We have lived in the area since 2005. My interests include college football, fishing, hiking, camping, country music, eating ice cream, and hanging out with my family and friends.
I have served in the pastoral ministry since 1991. In 1997 I received a degree of Master of Divinity with Biblical Languages from Southwestern Seminary in Ft. Worth, TX. In August 2014 I became the senior pastor of Bethlehem Christian Church. I am so thankful and feel so blessed to be with such a wonderful church family.
My desire is to pastor with a team approach to ministry and with an openness to do whatever it takes to reach our community and the world with the love of Jesus. My goal is to equip God's people for the work of the ministry by proclaiming God's Word and leading as many people as possible into a growing relationship with Jesus Christ.